Why Choose New York Inspect?
So You Don't Get Stuck With A Lemon
Same Day Reporting
Come Inspect With Us
See The Issues Firsthand
100% Money Back Guarantee
Our Customer Reviews Are 5 Star
Sample Reports Are Available
Most Thorough Inspections Available
Inspections Are Guaranteed
What exactly is Home Inspection?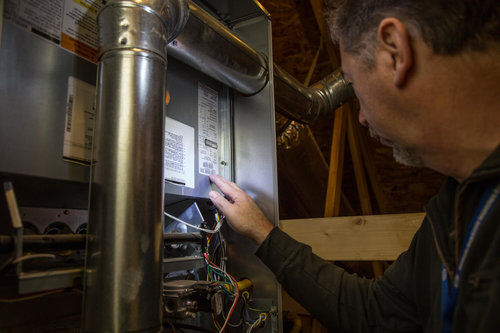 In order to identify what exactly is a Home Inspection you must first simplify what the process of Home Inspections are. In the easiest way to understand, a home inspection is the process in which a home inspector independently assesses both visually and physically the readily accessible components and systems of a home. He also fully describes those components and systems in a report to the client and in accordance to the set standards of practice by the given association of home inspectors. In this regard, a home inspector has a lot of varying but important responsibilities to both a home buyer and the seller. Here is an intricate look at some of the specific home inspections services to various parties.
Since 1990, One of New York City's leading Home Inspection Experts.
"We Serve Brooklyn, queens, staten island, bronx, manhattan, new york , long island."
Home Inspection Services New York
Dov Herman is a second-generation home inspector with more than two decades of experience. Since he began inspecting properties in the early 1990's, his philosophy has been one of care and respect for the homes of New Yorkers. A home inspection is never as easy as checking off the boxes – it's an investment in every family's future. Every part of the home inspection process is completed diligently and thoroughly to ensure that businesses and families can live and operate comfortably in their homes.
It is Dov Herman's job to do a very thorough inspection and as such problems can be found within the house which is totally normal. Many Inspectors do not do a thorough job like Dov Herman and therefore they feel that they can charge less money but get the work done at a faster rate.
The inspector began with a drone to inspect the roof of the home in east meadow i'm buying, After the roof he used infrared to inspect the interior and took notes on his smartphone. Im very pleased and will recommend.
I always use Dov to check out any home I'm interested in buying and I always recommend him to my friends and family cuz buying a house is one of the most important things you do so if ure spending so much money you might as well us Get a very thorough inspection done

Our Certifications
Home Inspection Services New York